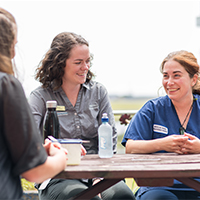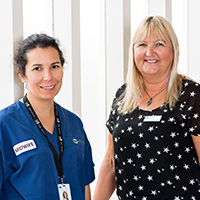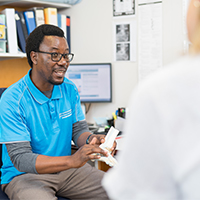 The West Coast culture
When you sign up with us to work at one of our thirteen locations, you're committing not just to a professional way of life, but to a unique culture and approach built over generations of life in one of the most challenging – but breathtaking – environments on earth.
Working with us
The aim of the West Coast District Health Board is to become a "Centre of Excellence" for rural health services, and it is an increasingly important training centre for health professionals hoping to work in rural areas.
The DHB is committed to providing innovative service models and making intelligent use of technology. It works closely and collaboratively with the neighbouring Canterbury DHB.
The DHB employs over 1.000 people and is fully involved in health care in the community, with 13 general practices/health clinics spread throughout the Coast. The goal is to keep people well or treat them early and in the community if possible.
Grey Base Hospital, located in Greymouth, provides a range of medical, mental health and surgical services from both resident and visiting specialists, although people who need highly specialised services may be transferred to larger centres.
The Rescue Helicopter and Air Ambulance Service provide fast emergency response.
Valuing our people
Whether you're looking for general practice or hospital employment on the West Coast, you'll soon see why health professionals from all over the world come here – and why so many choose to stay.
Remuneration is competitive and working hours are as flexible as we can make them, within the confines of busy health settings – just the sorts of things you'd expect from an organisation that places great value on its people.
Education and professional development opportunities
The scenery is breathtaking and life is lived at an easier pace on the coast, but we know your career is still top of the list.
Despite its small size, the West Coast DHB is committed to being a learning institution. Our population and health services make the region ideal for undergraduate and postgraduate training. Our range of services offer a variety of service configurations in which to gain experience. Our community offers a wide range of socio-economic circumstances and health care needs that are ideal for training purposes.
We provide training for a number of undergraduates, currently including 5th year medical students from Dunedin, Nurses, Physiotherapists, Occupational Therapists, Speech Language Therapists, Social Workers, Pharmacists and Dieticians.
There are postgraduate opportunities in Obstetrics and Gynaecology within the integrated training programme for this specialty and also in general practice.
Visit our WCDHB Gallery page to view more videos to hear what it is like working at the West Coast DHB.